Studio Folding Director's Chair Design by Ethimo Studio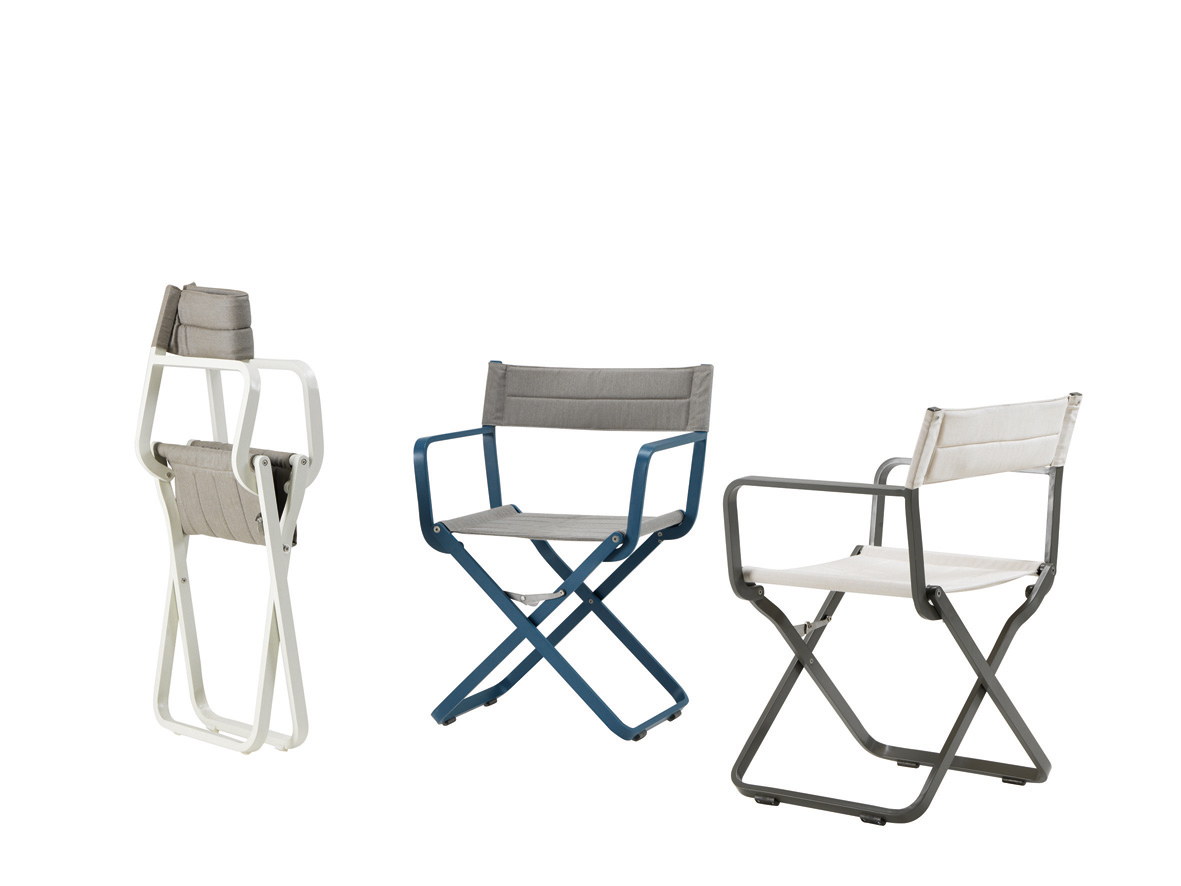 Studio Folding Director's Chair Design by Ethimo Studio
The Studio director's chair finds a fresh and modern interpretation, able to act as the star piece in an outdoor space.
Frame in aluminium, seat and back in fabric.
Made in Italy
Designer : Ethimo Studio
Brand : Ethimo
ADDITIONAL INFORMATION:
STRUCTURE
Aluminium - Seat and Back in fabric
MATERIALS
Metal
Ethimo metal is processed and treated to ensure optimal quality, rust resistance, trength and durability when used outdoors. All the hardware used is stainless steel and the paint is made with epoxy powder paints specific for outdoor use. The paints used are solvent-free, they do not contain any VOC (volatile organic compounds) or any toxic heavy metals such as chromium and lead. They are 99% recyclable.
Fabric
All the fabrics is the Ethimo collection are specifically made for outdoor use. Other than the particular softness to the touch, they offer the maximum resistance to UV rays and guarantee a long life. A specific treatment protects them from liquids and dirt, and make them easy to clean with a soft sponge and mild soap, or in a washing machine at low temperature. All the waterproof fabrics are characterized by special PVC layer, which makes them 100% waterproof.
DIMENSIONS ·
· Product Dimensions: Height Back 33.07'' (84 cm) ; Width 23.23'' (59 cm); Depth 20.08'' ( 51 cm); Height Seat 18.50'' (47 cm)
Metal Frame colours available:
Seat and back cover fabric colours available: