Kilt Stackable Dining Armchair in Stainless Steel Design by Marcello Ziliani - Set of 4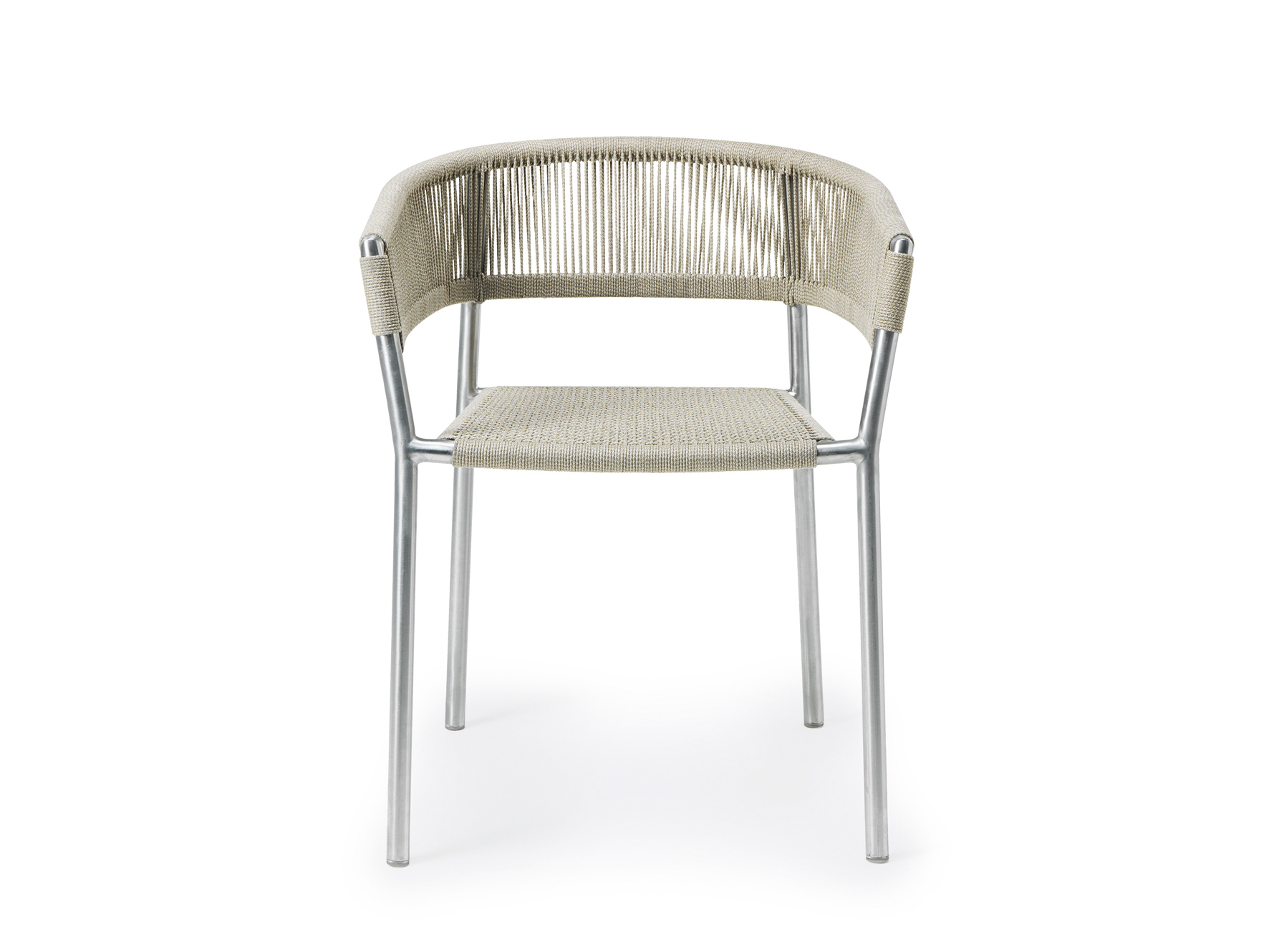 Kilt Stackable Dining Armchair in Stainless Steel Design by Marcello Ziliani - Set of 4
Marcello Ziliani designed for Ethimo Kilt, a chair synonymous of the best quality required by a design destined for the outdoors in one single product. The collection comes in versions with frame in teak or in stainless steel, which makes Kilt a versatile product, capable of expressing different looks and interpreting its setting with uniqueness and without upsetting the balance of colour and aesthetics.
Armchair with frame in Stainless Steel and upholstery in Comfortable flat rope. Stackable.
Made in Italy
Designer : Marcello Ziliani
Brand : Ethimo
ADDITIONAL INFORMATION:
STRUCTURE
Metal and Rope
MATERIALS
Metal :
Ethimo metal is processed and treated to ensure optimal quality, rust resistance, strength and durability when used outdoors. All the hardware used is stainless steel and the paint is made with epoxy powder paints specific for outdoor use. The paints used are solvent-free, they do not contain any VOC (volatile organic compounds) or any toxic heavy metals such as chromium and lead They are 99% recyclable.
Ropes in polypropylene and acrylic.
The ropes used in the ETHIMO collections are made specially for outdoor use and made in a synthetic material that is highly resistant to UV rays, abrasion and atmospheric events. These are different in their cross section (flat and round) and composition ( polypropylene for the Flat Rope, acrylic for the Round Rope), and are used to create extremely practical and comfortable woven chairs and chair-back.
DIMENSIONS ·
· Product Dimensions: Height – 29.13'' (74 cm) ; Width – 23.62" (60 cm) ; Depth – 22.83" (58 cm) : Seat height 17.71'' (45 cm)
Material colours available: