Elle Folding Deck Chair Design by Ethimo Studio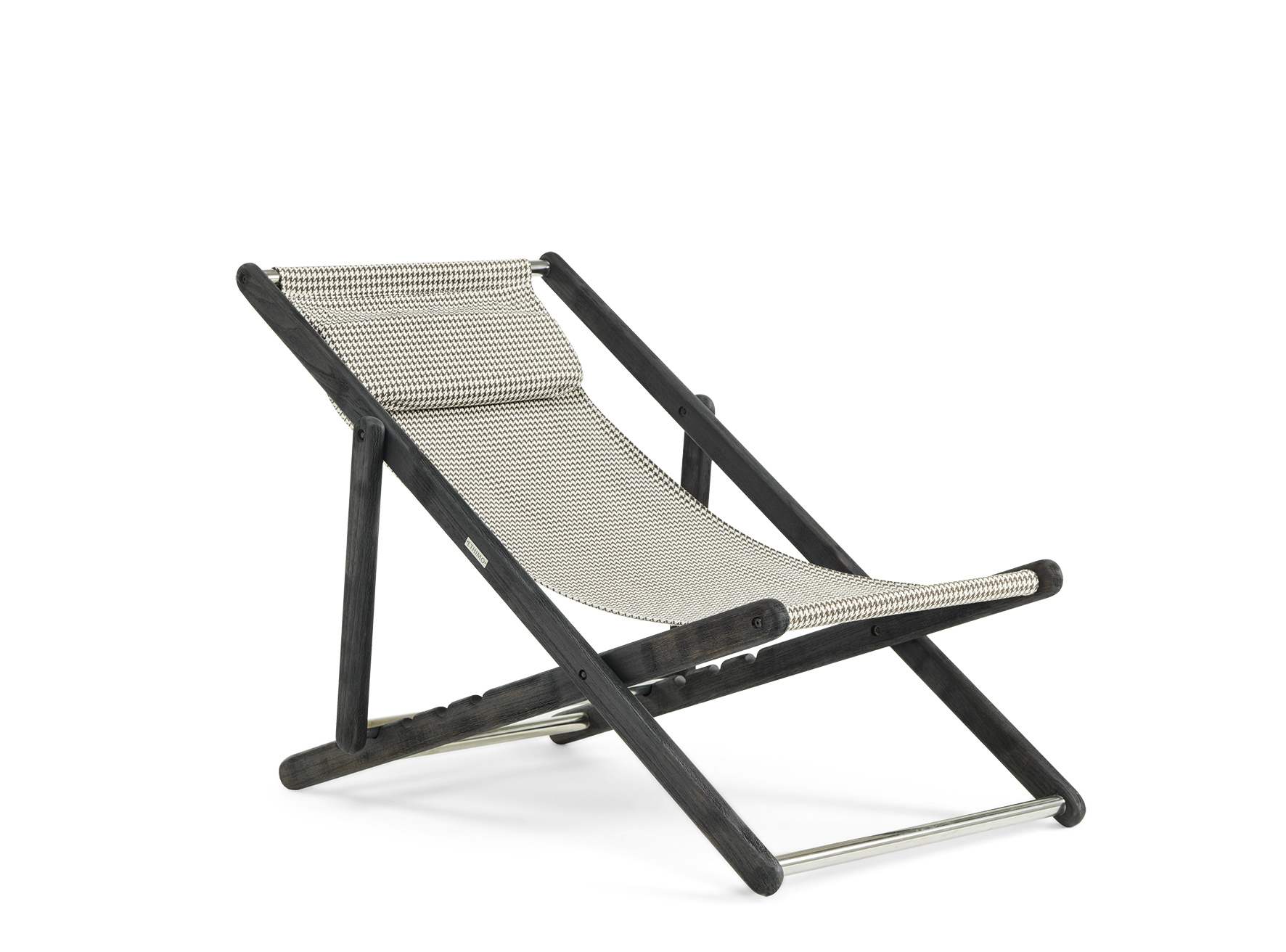 Elle Folding Deck Chair Design by Ethimo Studio
Traditional identity with a contemporary style, the Elle deckchair is a versatile piece of furniture, suitable for every location and available in different fabrics and colours.
Folding deck chair in natural teak with acrylic or Ethitex fabric cover in different colours.
Designer : Ethimo Studio
Brand : Ethimo
Made in Italy
ADDITIONAL INFORMATION:
STRUCTURE
Teak - Pickled Teak - Fabric
MATERIALS
Teak :
The hard yellowish-brown wood of teak used especially for furniture and shipbuilding .
Ethimo teak comes from controlled forest plantation in Thailand and Indonesia. The result is an excellent and high quality material, ideal for outdoor furniture. It is particularly resistant to changes in temperature, water, humidity and saltwater.
Pickled Teak
Teak with vintage charm. First it is brushed to give the surface a rougher, older appearance, and remove the natural oil coating. Then it is tinted. For the grey pickled finish after being brushed, the teak is treated to give it a silver grey coating with an antique effect. For the chocolate version, after being brushed, the surface is treated with a warmer, intense color, that still allows the original vein markings of the teak to shine through. This finish gives the wood long-lasting protection from oxidation.
ETHIMO supply special kits for maintenance.
Fabrics
All the fabrics is the Ethimo collection are specifically made for outdoor use. Other than the particular softness to the touch, they offer the maximum resistance to UV rays and guarantee a long life. A specific treatment protects them from liquids and dirt, and make them easy to clean with a soft sponge and mild soap, or in a washing machine at low temperature. All the waterproof fabrics are characterized by special PVC layer, which makes them 100% waterproof.
DIMENSIONS ·
Product Dimensions: Height Back 34.65'' (88 cm) ; Width 24.41'' (62 cm); Depth 39.37'' ( 100 cm)
Wood structure finishes available:
Fabric cover colours available: