Athena Armchair Design by EMU - Classic Line - Set of 4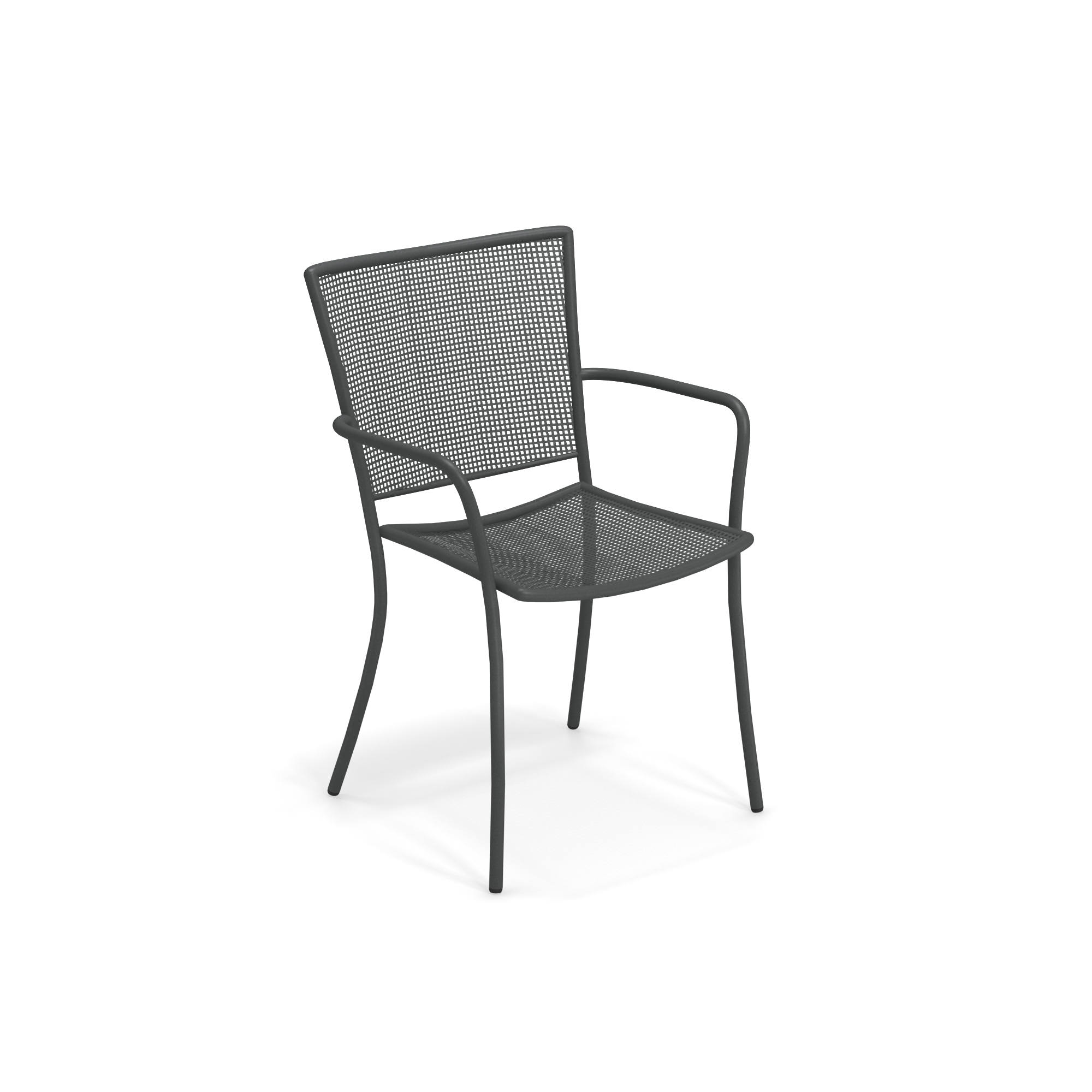 Athena Armchair Design by EMU - Classic Line - Set of 4
Athena is a collection with important dimensions. The armchair is perfect to pair with rectangular extendable tables of the family, has chamfered corners and armrests and is stackable. To complete the collection an elegant living room with sofa and armchairs to make unique your own outdoor space.
Harmonious lines and ergonomic shape mark out this varnished steel armchair. Athena is suitable for gardens and terraces. Innovative surface-treatments guarantee an extreme durability over time. The rounded armrest complete the garden armchair's design. Seat's cushion, covered with acrylic fabric, is available in white, ecrù or grey color.
Resistant to outdoor exposure. 200 kg static load.
Available in 4 colors.
Made in Italy
Designer : EMU
Brand : EMU
ADDITIONAL INFORMATION:
STRUCTURE
Steel
DIMENSIONS ·
Product Dimensions:
Height – 35.43" (90 cm) ; Width – 23.23" (59 cm) ; Depth – 24.80" (63 cm) ; Arm height 25.20'' (64 cm) ; Seat height 17.72'' (45 cm)
Steel Frame colours available:
Material Maintenance
STEEL
To keep the product in good condition for a long time, we recommend storing it indoors and in a dry place during the winter to prevent condensate from forming. Before the winter and on a quarterly basis, if the products are kept near the sea, it is recommended to clean the metal surfaces with a soft cloth using water or detergent and protect them with Vaseline oil or car wax.
SYNTHETIC FABRICS
Avoid prolonged contact with greasy substances and/or dyes, which may be absorbed by the coating material, causing permanent staining and deterioration of the yarn structure. Frequent washing: use water and non-abrasive, colourless liquid detergents with neutral PH. Leave the detergent to react for a few minutes, if required Rinse thoroughly with water at a temperature not exceeding 30°C. If pressurized devices are used, keep the diffuser tip at least 60/70 cm away from the surface of the item. Repeat the operation if necessary.