Athena 2 Seater Sofa Design by EMU - Classic Line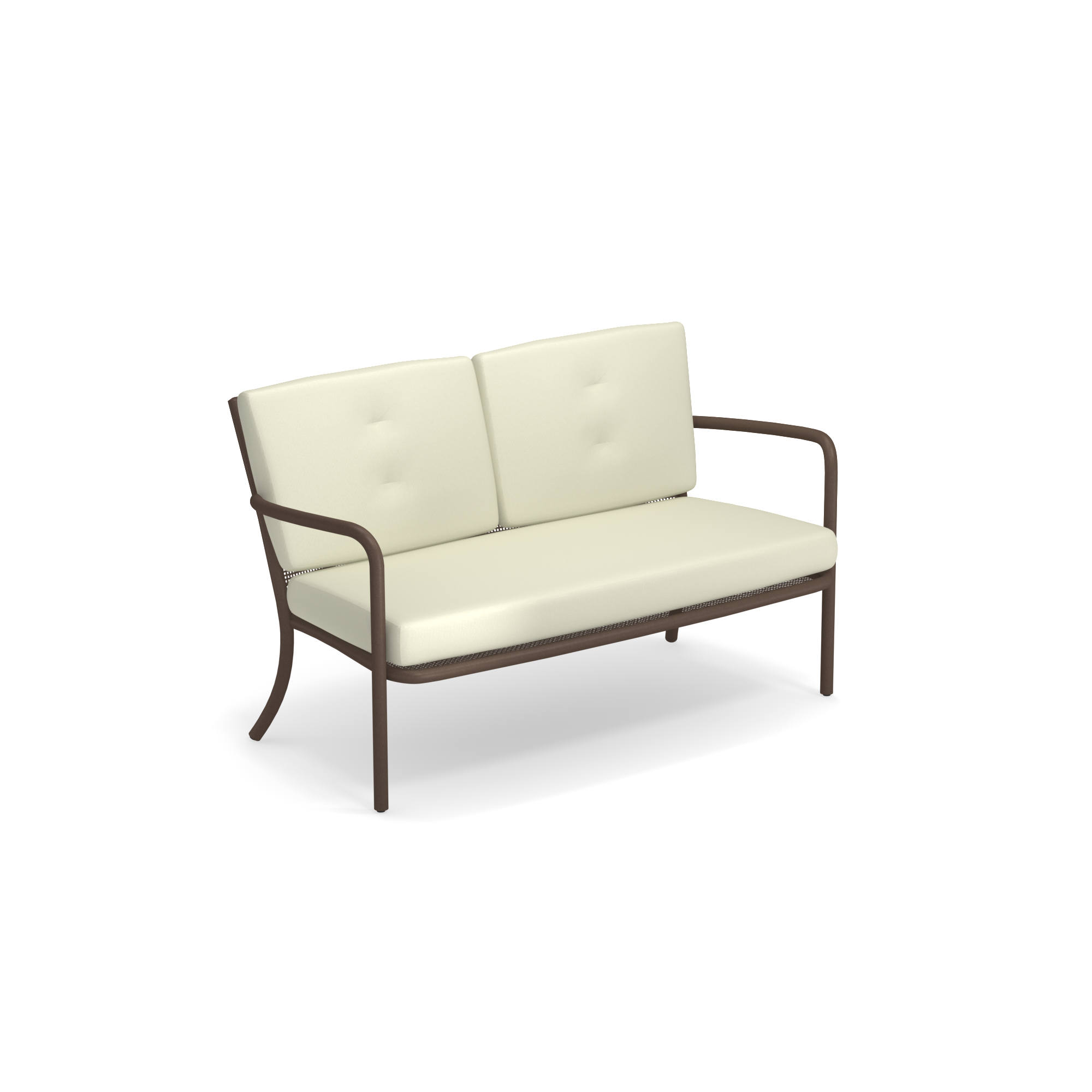 Athena 2 Seater Sofa Design by EMU - Classic Line
Harmonious lines and ergonomic shape mark out this varnished steel sofa. Innovative surface-treatments guarantee an extreme durability over time. Athena is suitable for gardens and terraces. The rounded armrest complete the garden sofa's design. The frame is a painted steel, seat cushion's covered with acrylic fabric, and seat and back made of galvanized simulated woven wire mesh.
The sofa is lightweight and stackable. Available with seat cushion.
4 colors available.
Made in Italy
Designer : EMU
Brand : EMU
ADDITIONAL INFORMATION:
STRUCTURE
Steel
DIMENSIONS ·
Product Dimensions:
Height – 30.71" (78 cm) ; Width – 52.76" (134 cm) ; Depth – 30.71" (78 cm) ; Seat height – 12.60" (32 cm); Arm height 24.41'' (62 cm)
Steel Frame colours available:
Material Maintenance
STEEL
To keep the product in good condition for a long time, we recommend storing it indoors and in a dry place during the winter to prevent condensate from forming. Before the winter and on a quarterly basis, if the products are kept near the sea, it is recommended to clean the metal surfaces with a soft cloth using water or detergent and protect them with Vaseline oil or car wax.
SYNTHETIC FABRICS
Avoid prolonged contact with greasy substances and/or dyes, which may be absorbed by the coating material, causing permanent staining and deterioration of the yarn structure. Frequent washing: use water and non-abrasive, colourless liquid detergents with neutral PH. Leave the detergent to react for a few minutes, if required Rinse thoroughly with water at a temperature not exceeding 30°C. If pressurized devices are used, keep the diffuser tip at least 60/70 cm away from the surface of the item. Repeat the operation if necessary.